Happy 1st Blogiversary + GIVEAWAY
It has been a great 2017 for David and I, especially for this website- G&D Blog. As an interracial and intergenerational gay-married couple, we didn't expect that people and netizens would adore our website. Our website which mainly shares just our crazy life stories and adventures. Even brands are contacting us to help them promote their products and services. It has been a great 2017 for us and also, it has been A GREAT YEAR OF BLOGGING for G&D Blog! Happy 1st Blogiversary to us!
We want to say THANK YOU VERY MUCH, from the bottom of our hearts. For all of your respect, support, and love- that even though our gay relationship is kind of not common in general (the old and young thing), you guys are still there to show your presence to all the posts that we are sharing. It's been a great year of blogging. This 2018, we are ready and excited to see what's out there for us.
"KEEP CALM AND CELEBRATE 1ST BLOGIVERSARY"
"Seeing what the world has to offer."
G&D Blog
We are also honored to get an award from Feedspot's Top 100 Gay Blogs and Websites for LGBTQI Community. We are currently on rank 34.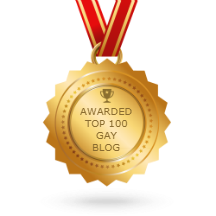 | Top 100 Gay Blogs and Websites for LGBTQI Community |
And also, we are nominated on Gay Blogs Award 2017 of Buscar Pareja. You can feel free to check it out by clicking the banner below and yes, vote for us. (Voting ends at 12:00 PM on 20th of March 2018)
My GOALS for 2018
More posts to write and share

– I want to make this website as minimal as possible. Straight-to-the-point posts with stunning photos (which I am working on) for our readers to love and to continue visiting our blog.

Re-categorize

– Lifestyle, Travel, People, Top 5- the categories that I am thinking about.

G&D in motion (videos)

– This will be our main platform for our videos. I know, I know, I need to upload more videos. But I had some moments when I needed to decide which one to choose between Facebook and YouTube for videos, and I chose YouTube. So you better subscribe on our channel here.

Monetization

– We got some affiliates at this point, and I don't want to waste them. I will do my best to work on this to help our blog to earn. At this point, our "Work With G&D" page is updated every month (for the blog stats) which is made for brands and services out there to see and to think about collaborating with us.

Outreach Event

– Yeap! That's the main goal. We had our first charity event in collaboration with Make A Change PH and it was an amazing event. We're hoping to host one for this year and hopefully we can get support from y'all.
Once again, THANK YOU VERY MUCH for all your love and support to G&D Blog. First year of blogging was not that bad and we are looking forward to more years! Woohoo!
And hey, how about a giveaway, yes?!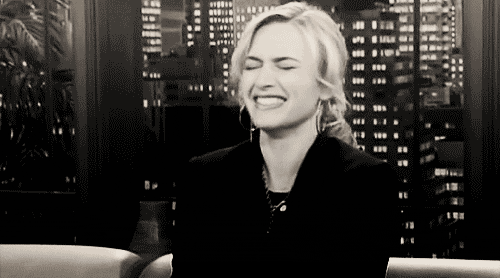 In celebration of our 1st blogiversary, we teamed up with Songmics to give you a gift!
The brand Songmics was founded in 2012. The product lines range from home organizers, makeup and jewelry organizers to outdoor and sports equipments and so on. The products are sold on Amazon in the United States, Canada, Germany, France, England, Italy, Spain and Japan.
Enter the giveaway for a chance to win a SONGMICS Bamboo Laptop Desk with USB Fan!
A moisture resistant and easy to clean natural bamboo that comes with a USB fan to dissipate heat and a small drawer on the side to put some of your stuff like pens. A lightweight laptop desk that is adjustable and easy to carry.
To join, simply visit SONGMICS Facebook Page and follow them by LIKING their page. Be sure that you are also a follower on our G&D Blog page, okay?
(Open to residents in USA, Canada, and UK)
This will run until January 22- Monday. Best of luck!
DISCLAIMER: This giveaway is sponsored by SONGMICS. I may have been compensated in a form of paid post or discounted/free product and/or service. All views and opinions are always my own. We would love to thank you all for supporting these brands that support G&D Blog. 
1st year of blogging and it was fun! David and I are ready for another year!
THANK YOU SO MUCH again to you all, cheers!
We love to grow, so if you have any suggestions that you think will be helpful for our blog, drop us a line.
Don't be shy.
Gerome of GD Blog
Creator
I'm the writer and creator behind GD Blog | Proud Filipino, born and raised in the Philippines | Happy and gay | Married to David | I moved to US to be with my man and we will start traveling, so technically, not staying in US | Life survivor | I'm just an average person like my readers | Someone that you can relate to